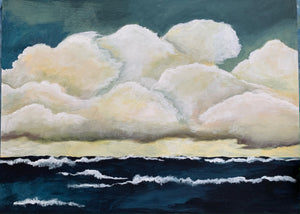 30x22
INKS
All paintings are made with archival "High Flow" acrylic paints and inks - with a high degree of lightfastness (resistance to fading from UV light).
HARDBOARD
This archival hardboard is primed and tempered to allow the true movements of the paint come to life. It is acid free, designed to last lifetimes.
PAINTINGS
The paintings are lovingly hand created with attention to detail and care. Pencil marks, slight drops of paint here and there, add to the appeal of these gorgeous works of art.