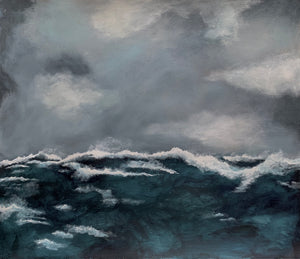 30x26
INKS
All paintings are made with archival "High Flow" acrylic paints and inks - with a high degree of lightfastness (resistance to fading from UV light).
PAPER
The paper used is a professional grade, 100% cotton, acid-free archival paper. The way the inks flow on this paper, as compared to non-cotton paper, is totally mesmerizing.
All Paper is organically hand cut with slight size variations, not noticeable with the naked eye. 
PAINTINGS
The paintings are lovingly hand created with attention to detail and care. Pencil marks, slight drops of paint here and there, add to the appeal of these gorgeous works of art.